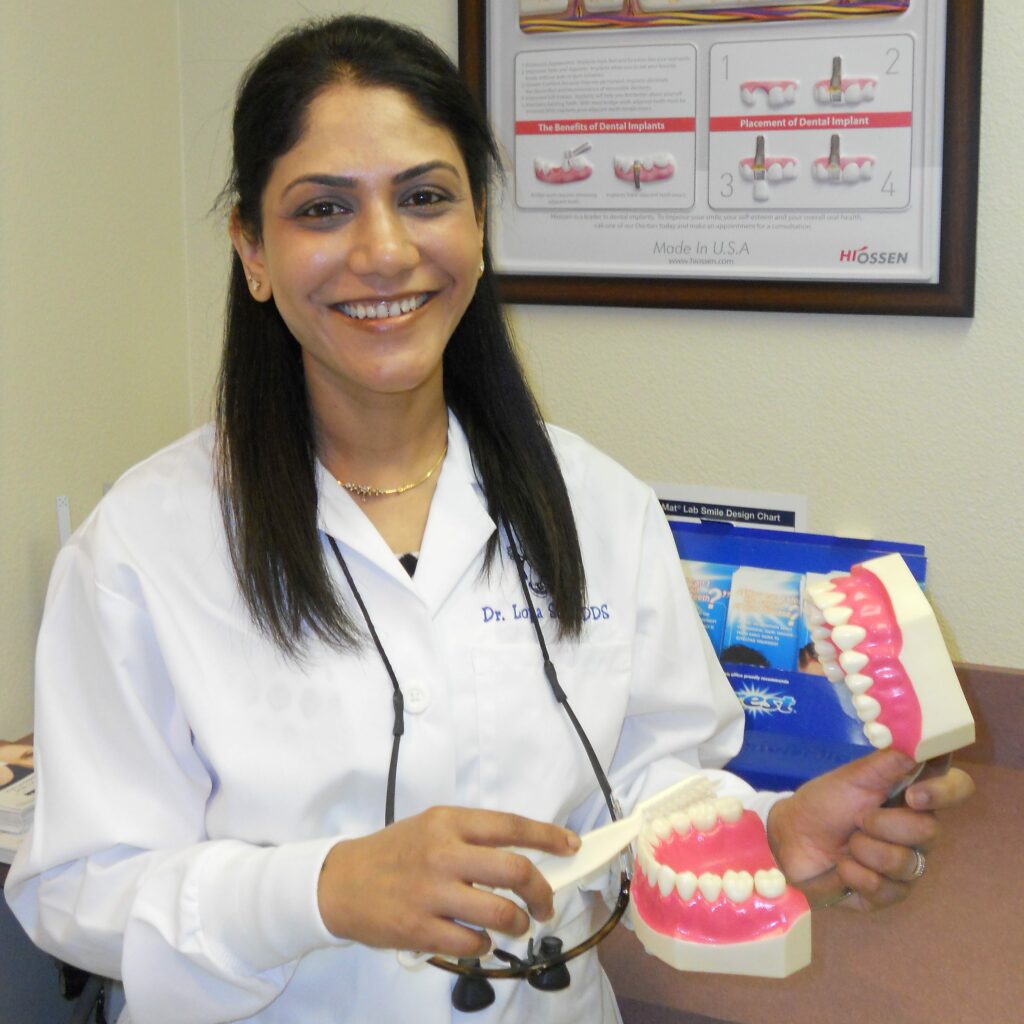 Dr. Lopa Shah has been practicing dentistry for almost 30 years and brings a unique combination of expertise and warmth to dentistry. She received her doctorate in dentistry in the state of California in 2000 and is one of the few dentists in the Bay Area with an advanced degree in oral pathology.
Dr. Shah's calm demeanor exudes compassion and provides a level of comfort that is commonly highlighted by our patients, especially those who get anxious just thinking about being at the dentist. She has a passion for educating, learning new techniques in dentistry, and helping her patients achieve healthy, confident smiles.
Dr. Shah has lived in the Bay Area for over 20 years and has 2 children. In her spare time, she enjoys cooking, hiking, and spending time with her family.