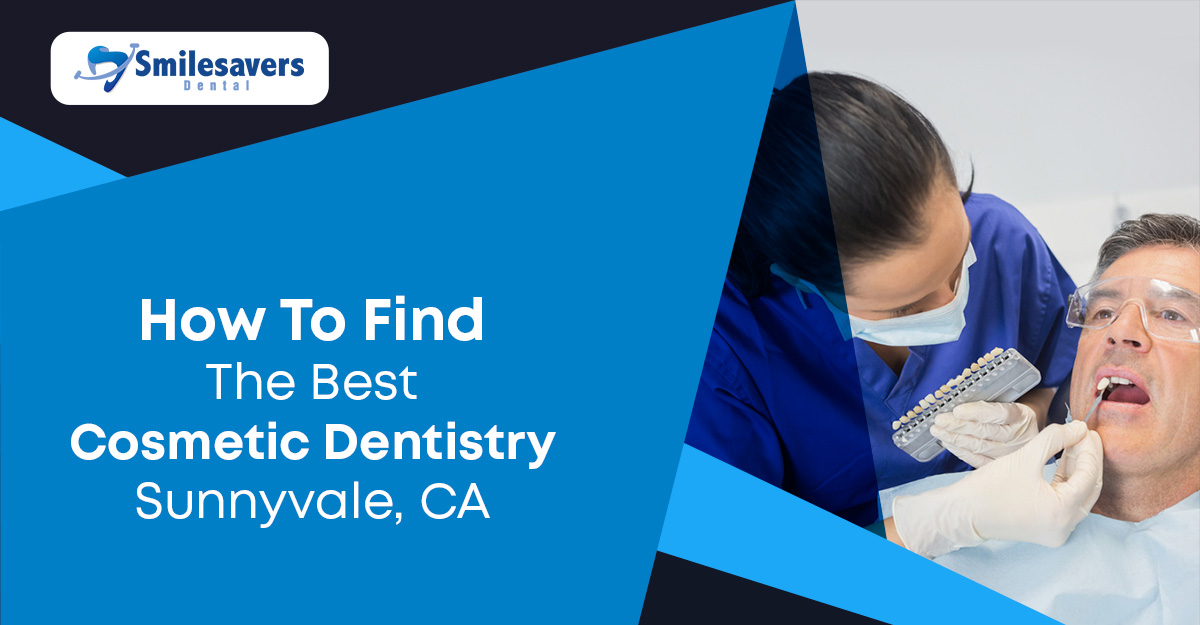 Introduction:
When it comes to achieving the smile of your dreams, finding the right cosmetic dentistry provider is crucial. If you're in Sunnyvale, CA, and seeking top-quality cosmetic dentistry services, look no further than Smilesavers Dental. With their commitment to excellence and a wide range of cosmetic dental treatments, they can help you achieve the beautiful smile you've always wanted. In this article, we will guide you on how to find the best cosmetic dentistry in Sunnyvale, CA, and why Smilesavers Dental is the ideal choice.
Extensive Range of Cosmetic Dental Treatments:
Smilesavers Dental offers a comprehensive array of cosmetic dental treatments to address various aesthetic concerns. From teeth whitening and porcelain veneers to dental bonding and orthodontic options like Invisalign®, they have a solution for every smile makeover need. Having a dental practice that provides a wide range of cosmetic services ensures that you can receive all your desired treatments in one convenient location.
Highly Skilled and Experienced Cosmetic Dentists:
At Smilesavers Dental, you can expect to be treated by highly skilled and experienced cosmetic dentists. Their team of professionals has undergone advanced training in cosmetic dentistry techniques and stays updated with the latest advancements in the field. Their expertise ensures that you receive personalized treatment plans and exceptional results for your cosmetic dental procedures.
Advanced Dental Technology and Techniques:
Smilesavers Dental stays at the forefront of dental technology and techniques to deliver the best cosmetic dentistry outcomes. They utilize state-of-the-art equipment and advanced procedures to ensure precision, comfort, and optimal results for their patients. By incorporating the latest advancements in cosmetic dentistry, they can offer you the most effective and efficient treatments available.
Focus on Patient Comfort and Satisfaction:
At Smilesavers Dental, patient comfort and satisfaction are of paramount importance. They understand that visiting the dentist can sometimes cause anxiety, particularly for cosmetic procedures. Their friendly and compassionate team strives to create a warm and welcoming environment, putting you at ease throughout your treatment journey. They listen to your concerns, address any questions you may have, and provide personalized care tailored to your specific needs.
Positive Patient Testimonials and Reviews:
When searching for the best cosmetic dentistry Sunnyvale, CA, it's helpful to read patient testimonials and reviews. Smilesavers Dental has a strong track record of satisfied patients who have experienced successful cosmetic dental transformations. Their positive testimonials reflect the quality of care and exceptional results they consistently deliver. Taking the time to hear from previous patients can provide you with confidence in choosing Smilesavers Dental for your cosmetic dentistry needs.
Conclusion:
If you're seeking the best cosmetic dentistry in Sunnyvale, CA, Smilesavers Dental is an excellent choice. With their extensive range of cosmetic dental treatments, highly skilled dentists, advanced technology and techniques, and commitment to patient comfort and satisfaction, they are dedicated to helping you achieve your dream smile. Schedule a consultation with Smilesavers Dental to begin your journey towards a beautiful and confident smile with the best cosmetic dentistry Sunnyvale, CA.