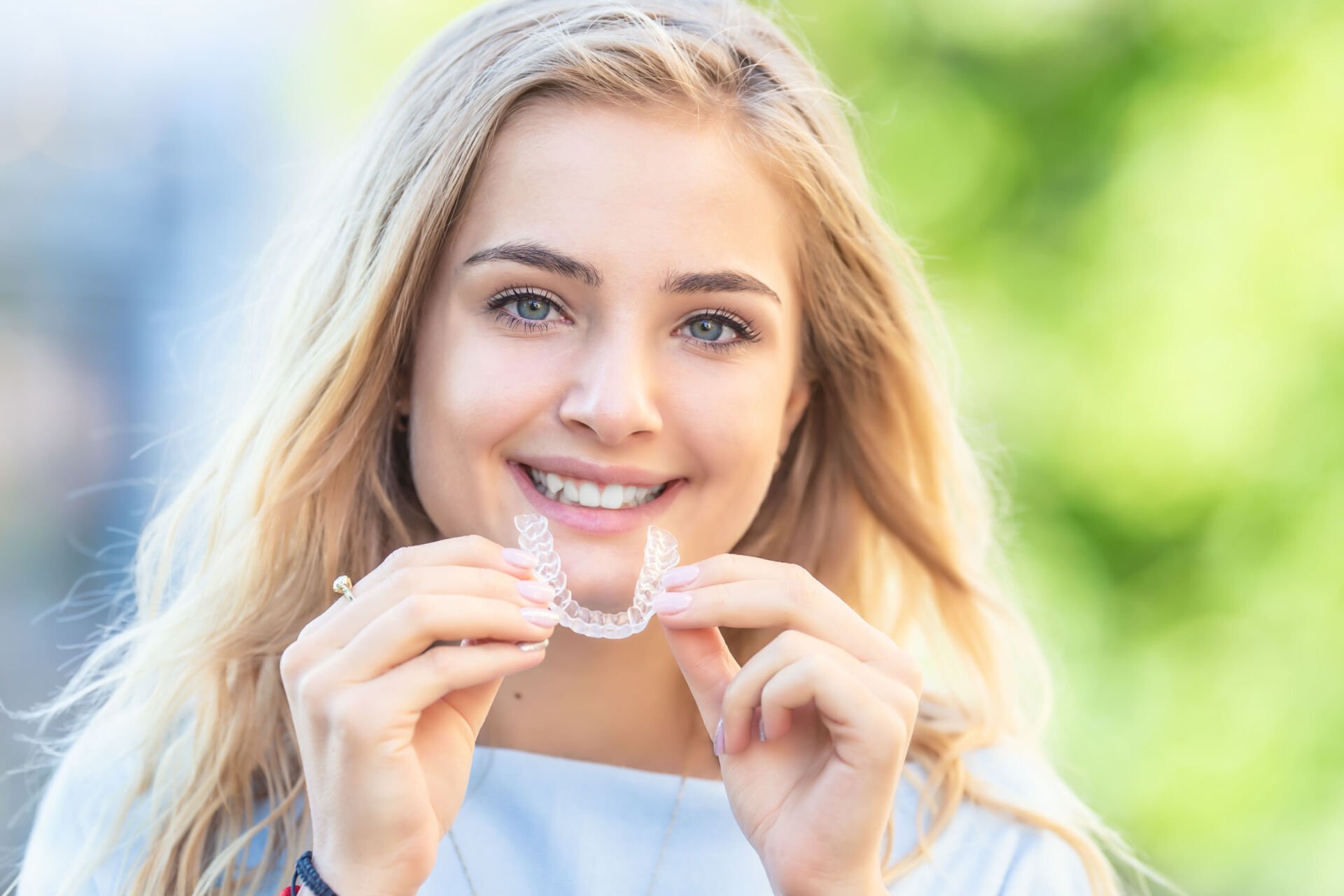 Life can now and then get derailed by an unforeseen turn of events, which surely seems to be a recurring theme in 2021. The Coronavirus breakout has required all of us to adjust to a tough and constantly evolving situation, as we promise to do our best to carry on in the face of adversity. At Smilesavers Dental, we ensure that all the safety protocols and new protective equipment are in place. We are giving our patients a shielded environment to get the dental care they need, which includes braces and other types of orthodontic treatments.
If you or someone in your family needs braces to correct the misaligned teeth, you need not delay consulting orthodontics. You can start the process today, whether your dentist or orthodontist suggests traditional metal braces or recommended a different approach with the use of Invisalign clear aligners, and you can be confident that all your visits to our clinic will be safe from the visit of COVID-19. This article will talk over the numerous precautions and protective equipment in place at Smilesavers Dental. And you can expect the best from your braces experience.
First, let us talk about one important thing, that is, how has the clinic itself been modified and updated in response to the COVID-19 pandemic? Let us move over some of the current changes we have made in concords and safety defense at our Barrie and Orillia orthodontics clinics.
ABOUT SMILESAVERS DENTAL:
When you experience dental treatment at Smilesavers Dental, your comfort, suitability, and oral health are our prime concerns. Our dentists and staff members take enormous steps to ensure that our office environment is clean and safe. We're committed to following particular, methodical steps to make sure your peace of mind and entire safety at all times. We receive all indemnity and PPO plans and some HMOs. If you have security, we will gladly proceed with our claim; if not, ask about choices, and we can help.
SPECIALIZED DENTAL PROCEDURES:
Adding to all the up-to-date and common courses of action, Smilesavers Dental also gives highly specialized dental procedures. It includes Dental Implants and All on Four implants, Invisalign, Fast Braces, Ceramics, and Fixed Braces. The Pinhole Surgical method for managing gum recession issues and emergency appointments for broken teeth, extractions, and other pressing dental issues.
WHY DO YOU PREFER SMILESAVERS DENTAL?
It is a family-owned and operated practice committed to providing our patients with the best and latest holistic procedures. It is conveniently located with evening and weekend hours. A wide range of general and advanced dental procedures are performed daily. They have a team of experienced dentists, dental assistants, and specialized patient advocates to help you understand everything from terminology to insurance coverage.
They are very passionate about delivering total care to their patients, which focuses on delivering holistic, patient-centered care. They have a convenient location, suitable engagement hours, friendly and caring crew members, and a highly skilled and knowledgeable, harmonious team delivering care and practicing their passion. They also provide educational seminars to their patients!
They do not fix teeth; they help you live healthier by surrounding whole-body health into our overall dental care practices. They believe that their patients should be involved and interested in their health care and what they put in their bodies.
They are recognized by the International Academy of Oral Medicine and Toxicology and offer services ranging from nutritional counseling to pre-and post-mercury amalgam removal detoxification programs. Their dental treatments range from simple exams and dental hygiene care to full-mouth rehabilitation using digital impression scanning technology that gives the ultimate precision.
HOW HAVE SMILESAVERS DENTAL CLINICS CHANGED TO PROVIDE ENHANCED SAFETY DURING COVID-19?
Smilesavers Dental clinic has always placed patient safety as our top priority, and so we already have many sanitization protocols and a substantial array of preservative apparatus fixed. However, we took these steps to an even maximum level to productively combat the spread of COVID-19 and supply the safest possible environment for our patients during the epidemic.
For freshers, the way we present and coordinate appointments have changed to keep down the number of people in the clinic at any given time and to allow for thorough sanitization of treatment areas in between appointments. Pre-screening checklists are managed of all patients earlier to advent at the clinic to ensure that all persons going in the clinic are symptom-free and haven't come in recent contact with anyone doubtlessly being contaminated with the virus. Adding to this, all staff and employees are also thoroughly screened to start each day of the work.
You will notice that all staff members are fitted to an absolute array of personal protective equipment (PPE), including gloves, face masks, face shields, and other items of protective gear that are obligatory for their specific roles and responsibilities in the dental clinic. Clear protective barriers have been positioned in the waiting room, and transparent plastic divides disparate treatment spaces to avert air movement between different areas in the clinic.
The clinic is wiped and sanitized habitually, with high-contact surfaces such as door handles, debit touchpads, chairs, and others are sanitized after each use. Unexpectedly, the air alone is sanitized! With in-room HEPA air purifiers frequently scrubbing the air, airborne particulars are safely contained and removed from the environment. Moreover, the whole clinic is treated with an ozone sanitization process every day, fully disinfecting everything in all spaces throughout the building.
Be sufficient to say; we are taking every precaution to make sure the safest possible environment for our patients, their families, and or staff. With these procedures and advanced protective equipment in place, you can be confident that your visit to our clinics will be safe and sheltered from the chance of COVID-19.
For an absolute list of clinic safety precautions and equipment related to COVID-19, please visit our COVID-19 dental clinic welfare lead for more details.
WHAT DO I NEED TO KNOW BEFORE I ARRIVE FOR MY BRACES EQUIPMENT?
When you are getting ready to appear for your braces engagement, there are a few things you should be aware of. First, we need all patients to wear face coverings that expand over the nose, mouth, and chin while inside the clinic space. Your dentist will counsel you when it is safe to transfer your mask for your exam or procedures and when you will need to put it back on later. You will be inquired to sanitize your hands upon advent, as well as before you leave the clinic.
Summing up, upon the advent of our clinic, you will go through a brief screening for COVID-19 symptoms, as well as a pulse check and temperature test. If you are revealing any symptoms related to COVID-19, or have been in recent contact with someone infected with the virus, do not come to the clinic. Look for suitable medical attention straight away.
HOW WILL MY ORTHODONTIC TREATMENT BECOME DIFFERENT DUE TO COVID-19?
Previously, your orthodontic appointment starts, the process itself will be effectively the same occurrence as a pre-COVID braces appointment. Your orthodontist will ask you about the necessary treatment steps and any options you may have to select from.
There are many types of braces present, each with certain leads for specific orthodontic objectives. Traditional metal braces endure a very famous treatment option due to their simple approach and demonstrate a track record of surprising results. If a quicker treatment timeline is considered suitable, then your orthodontist may endorse quick braces for you. This perspective mingles metal brace appliances on the teeth with a series of extra treatments designed to speed up the movement of teeth to the desired positions. In certain scenarios, this mixed slant can decrease orthodontic treatment times by up to 50%.
There is another option that you may be handed over with is the Invisalign system for straightening teeth. This advanced orthodontic treatment uses clear aligners alternate of metal wires and brackets. Practically invisible, the clear aligners used in the Invisalign treatment offer eminent condolence and benefit, as the user can temporarily remove them to eat or drink with ease.
In any case, of the specific type of braces recommended by your orthodontist, the treatment timelines, appointment frequency, and mandatory oral hygiene habits have not been modified in the face of COVID-19. Orthodontics patients still need to thoroughly clean their teeth and braces to continue a good mouth. The astonishing results you will see from braces will be just the same as they would be, even if we were not in the center of a global epidemic.
START YOUR ORTHODONTIC TREATMENT NOW & GET THE STRAIGHTER TEETH YOU HAVE ALWAYS WANTED:
COVID-19 is a dare for all of us. However, we are all employed jointly to decrease the spread, keep each other safe, and protect one another. If you or someone in your family requires orthodontics, don't wait to get the required custody. At Smilesavers Dental clinic, you can cautiously get started with braces now and attain the ideal smile that you earn. You will be wearing a facemask to help save yourself and others as you go about your pattern, so no one will even know you have braces on!
ARRANGE FOR YOUR FREE, NO-DUTY BRACES DISCUSSION AND LEARN WHICH OF THE DIFFERENT ORTHODONTICS OPTIONS ARE RIGHT FOR YOU:
We are pleased to give a full range of braces for all our patients, from traditional metal braces to the modern Invisalign system. We look ok ahead to your visit, and we hope you and your family stay shielded and well during this strenuous time.